It turns out that some well-known brands may be stretching the truth a bit in order to keep us clamoring for their fabulous new nail color trends.  Yes the debate and hoopla continues about the chemicals our nail polishes may contain and whether they are harmful to us.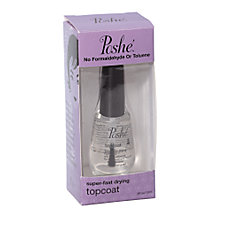 A report released this week by California Environmental Protection Agency's Department of Toxic Substances Control found that several nail polish products tested contained the three chemicals commonly referred to as the "toxic trio" – dibutyl phthalate (DBP), toluene, and formaldehyde. Despite several of the products' claims to be chemical free, in many cases even stating so on the label, they contained them nonetheless.
One brand speaks up about their dedication to the health and well-being of their customers.  Leslie Freytag, President & CEO of butter LONDON states:
"All of our products are formulated without the use of the harmful ingredients Formaldehyde, Toluene and DBP.  We feel it is imperative to provide a range of 3 Free products that is not only fashion-forward and unique, but most importantly, safe."
One part of the report explains that several nail products that make claims to be free of one or all three of the "toxic three" right on their labels actually contain them! Wow.  The phrase liar, liar pants of fire comes to mind.
What I gather from it all is that I am personally at very little risk because I spend very little time in a nail salon.  It's that cute girl across from me working 10 hrs a day 6 days a week that I worry about.  Ventilation and masks would be a good start..but I feel safe with my at home pedi or occasional jaunt to the nail salon.
Link to DTSC report: http://www.dtsc.ca.gov/PollutionPrevention/upload/NailSalon_Final.pdf