Steve Madden, the man behind one of America's top shoe retailers, will be appearing on MTV's new docu-series, "MTV Hired", on Tuesday May 25, 2010 at 6:30 PM EST.  The highly anticipated episode will take viewers inside the Steve Madden Headquarters in Long Island City, NY, as five candidates interview for their dream job within the company's design department.
For a business as well established as Steve Madden's, one would expect to arrive to his office and encounter a very corporate environment.  One will see, this couldn't be any further from the truth.  Steve Madden's headquarters are the perfect mix of fun meets professional, which Steve feels is the ideal environment to fuel creativity.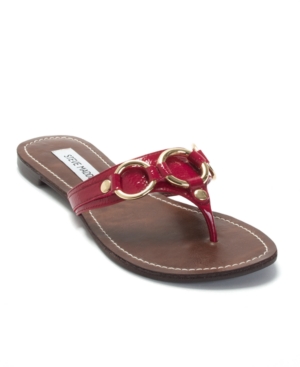 Steve Madden is passionate about fostering emerging talent, and his participation in the series showcases his dedication as a mentor to the footwear industry.  It also provides a unique perspective into the decision process employers incur when interviewing potential employees. 
Recently celebrating the brand's 20 Year Anniversary, Steve Madden is proud to welcome the latest member to his team.  Want to know who it is?  Be sure to tune in!
We've grabbed some photos and links of some of our fave Steve Madden shoes available from some of our friends and sponsors.  Which is your fave?
About MTV Hired:MTV will give job seekers hope when it premieres the new docu-series "MTV Hired" on Monday, May 17 at 6:30pm ET/PT.  "MTV Hired," airing weekdays, takes an inside look at the lives of young people attempting to secure the job of their dreams.  Viewers will get a firsthand look at the ups and downs experienced by applicants during the interview process and the nail-biting wait before they get a call back from a potential employer.  The series features a wide range of professions, including personal training, shoe design, event coordinating and many more.  In each episode, viewers will meet the employers looking to fill these positions, get to know the hungry job applicants, sit in on the interviews and get a front-row seat when one lucky person lands the job of their dreams.  Who will stand out and who will crack under pressure? Find out on "MTV Hired.