This just in! A great tip was just sent to my inbox. A super savings deal at YOOX.com YOOX.com is very high end, but if you're in the market for such items, the sale prices are amazing!
About YOOX.com: Thanks to a direct relationship with designers, manufacturers and authorized dealers, YOOX.COM is the only destination offering an infinite mix & match of hard-to-find styles and trends. Shop over 450 top international designers such as Armani, Marni, Dolce & Gabbana, Diesel and more; at affordable prices.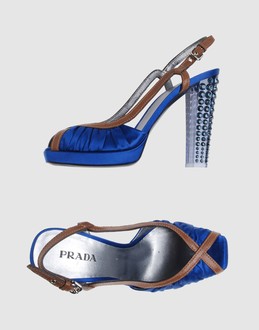 Prada anyone? I'm not rushing out to purchase a pair of $700+ shoes, but if you are, then you'll be pleased to find them on sale for just $500+ now! Featuring a 5 inch heel, with satin and leather. Not to mention the bling on the heel. Yum yum. Definitely fit for summer in the city!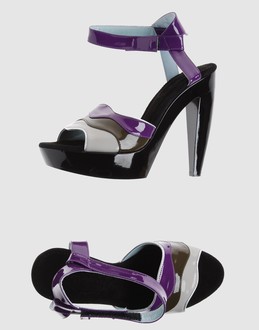 Or for a bit lower price, try on these beauties by MALO. Was $470, now on sale for $354. Patent leather wedges that will have you towering over all. Heel height: 5.3 Inches Wedge height: 1.4 Inches. Yowza.
Great shoes don't have to cost a fortune, but they are nice additions to the collection in the closet! 🙂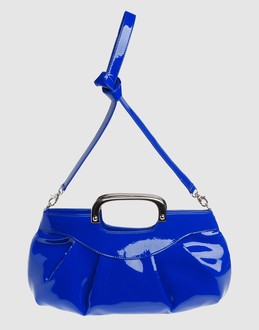 A fun handbag in a variety of colors that won't break the bank, by PARENTESI. Leather with zip closure, internal zip pocket and double handle. Now $60 and comes in orange, yellow, fuchsia and more!
YOOX.com definitely is NOT your typical online store. But it is a fabulous outlet for high-end designer wear and accessories.
Shipping & delivery basics
Standard Shipping: $9, 4-8 working days
Express Shipping: $19, 2-3 working days
Sales Tax: ZERO.