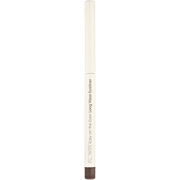 "A cosmetic line by Drew in Walmart?  You've got to be joking."
Yes that was my first thought to the collaboration.  But why not?  We all know the power of the Walton powerhouse.  I do wish FLOWER hadn't gone exclusive with Walmart because I really don't like to go to my closest store. Either way…I was excited to try the brand because I adore Drew and all that she has accomplished as a woman and a mother.
I was so excited to have been able to see Drew and hear her at a blogger conference last month with Lucky Magazine.  She truly is inspiring.  In my huge bag of goodies from Lucky I was excited to have some FLOWER products gifted to me to test.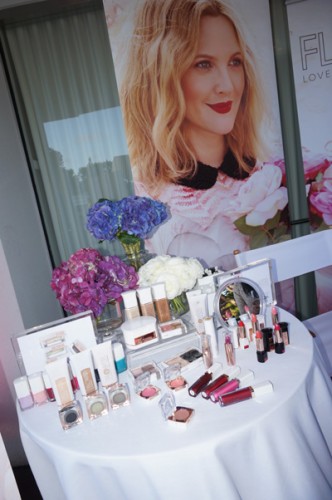 Drew's one product she said she couldn't live without, even if stranded on an island, is her concealer
I haven't been able to try the concealer but I have tried, and love, the aubergine eye liner.  I have had a lot of eyeliners to review lately and this is one I keep using almost every day.  In fact, FLOWER is my everyday eyeliner.  It goes on so easily and smoothly that I can truly do it without looking.  It lasts for most of the day.  It's easy to remove.  It's very inexpensive so you can try a few colors and not feel like you've made an investment..  Drew explained that she understands the many demands we have for a concealer.  Sometimes you're too red, sometimes too yellowish, sometimes – like when pregnant – you get those horrible "mask of pregnancy" marks…you need a multi-functional concealer…and Drew says hers is the one.
Have you tried FLOWER?  What do you think?
Sponsor link:
Love the Way You Look With FLOWER by Drew Barrymore at Walmart.com.