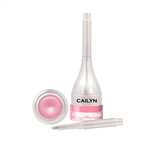 Cailyn cosmetics sent me tinted lip balm to try and I really like it! I love the genius container and great color selection. They sent a few so I have a surprise for you!
Watch the video to find out…
Don't miss the Cailyn Gel Liner review too! I love this stuff and thanks Cailyn Cosmetics for the samples!